By BI: Lord Weidenfeld, who escaped Nazi-occupied Austria as a child, is funding the rescue of some 2,000 Christians from Syria and Iraq as a way of showing his gratitude to the people who saved him from the Nazis.
Weidenfeld, a Jewish Peer in the UK, says he has "a debt to repay" to Christians fleeing the Islamic State (ISIS), because the Quakers and the Plymouth Brethren fed and clothed him and helped him to reach Britain in 1938. Weidenfeld's Safe Havens Fund flew 150 Syrian Christians who were fleeing ISIS to Warsaw on Friday to seek refuge in Poland.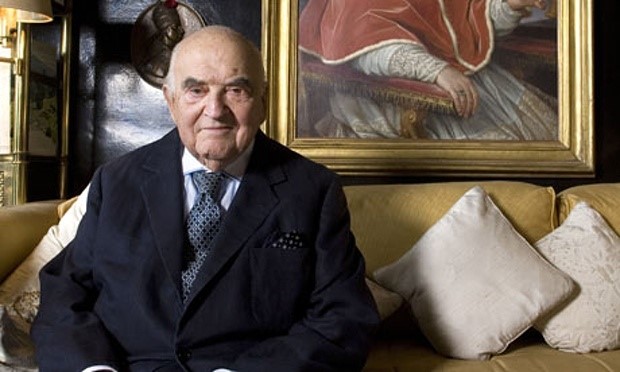 But the project has faced criticism over Lord Weidenfeld's decision NOT to include any Muslims in the rescue effort. The Obama Regime has refused to take part in the operation, claiming discrimination (against Muslims).
The mission has the support of Bashar al-Assad of Syria.
The Christian populations of both countries have fallen precipitously in the past decade, however, and Lord Weidenfeld defended the project's narrow focus. He said: "I can't save the world, but there is a very specific possibility on the Christian side. Let others do what they like for the Muslims."

Funding was also given by other Jewish philanthropists and charitable groups such as the JNF, and aims to offer 12 to 18 months of support to the refugees.

The publisher, who co-founded Weidenfeld and Nicolson in 1948, was rescued from Nazi-occupied Austria thanks to the generosity of members of the Plymouth Brethren, a Christian group, which took him in, fed and clothed him.
He said: "I had a debt to repay. It applies to so many of the young people who were on the Kindertransports. It was Quakers and other Christian denominations who brought those children to England.

"It was a very noble operation and we Jews should also be thankful and do something for the endangered Christians." The peer paid for the privately chartered plane to carry the first batch of refugees with the agreement of the Polish government and the Assad regime in Syria.

Lord Weidenfeld, 95, told the Times: "The primary objective is to bring the Christians to safe haven. ISIS is unprecedented in its primitive savagery compared with the more sophisticated Nazis. "When it comes to pure lust for horror and sadism, they are unprecedented. There never was such scum as these people.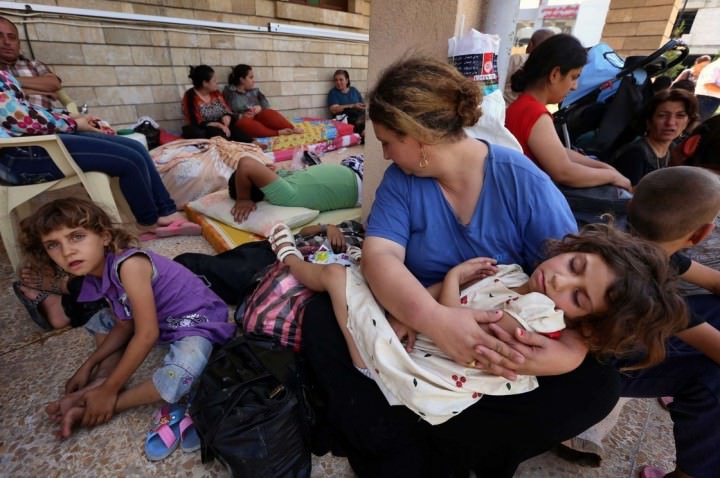 BLOG COMMENTS POWERED BY DISQUS