Oud met with tambourine and flute with violin, oriental rhythms spiritual and celestial rhythms with the psalmist Kamal Zayed and his band, the Haifa Museum on Monday, corresponding to 29/04/2013.
The concert presenter, the Rev. Nizar Touma, present it to the ceremony, inclusive spirit of prayer with Bible verses in preparation for the presence of God.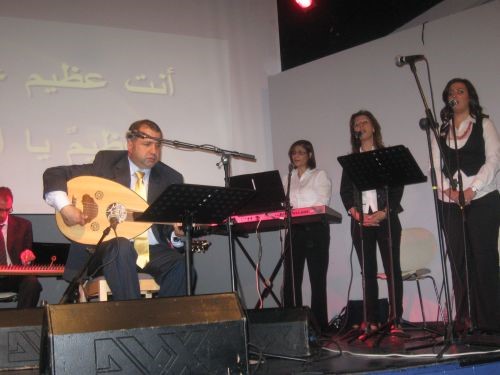 Voices choir tenderly in one vote to raise the praise to the King of kings and Lord of lords, Jesus Christ, on the occasion of Easter holiday, taking the audience leisurely staring thanks and worship and remembering the sufferings of Christ and worshiping of victory and of his resurrection.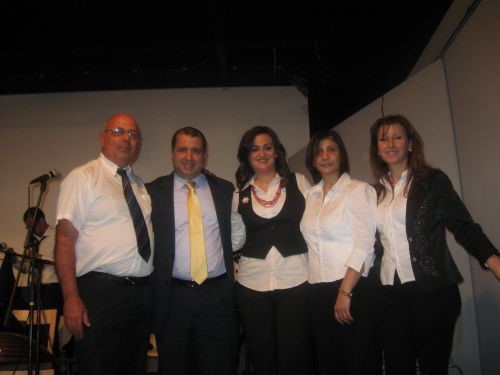 It also won the songs for the new album Mr Kamal Zayed "O my Lord Bless this Land" acceptance and admiration of the audience. During the ceremony and added depth to him, the presence of Father Bishouty professor who co spiritual testimony to touch hearts the love of the living God.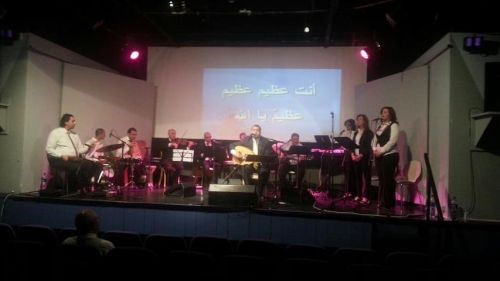 The ceremony was followed by the purchase of copies of the new album with coffee at a time of social company.
BLOG COMMENTS POWERED BY DISQUS